If you watched the 2015 MTV Video Music Awards last night, and sat through it in its entirety (like I did), then we can all come in agreement that this year's show was a hot, tone-deaf mess. Goodness, where do I even begin…?
The Host: Miley Freaking Cyrus
When MTV began promoting this year's award show with commercials showing Miley floating half naked in front of a green screen, I knew it would be the catalyst to the horror that was in store. The moment she walked out with her dreadful, faux loc pony tail and wannabe "Dancing Queen" jumpsuit, I had to look away.
I'm not exactly sure who Miley is trying to be at this point, and I don't really care to figure that out; I am, however, more concerned with who wrote her script.
I mean besides the jokes that fell flat, the improper usage of slang, and the one hundredth"marijuana" reference, did anyone else cringe at Miley's misuse of the term, "Mammy"? Well, artist Chance the Rapper did. Quick history lesson: The definition of a "real Mammy" relates to a racial caricature of African American women as a caretaker who devoted herself to the servitude of white slave-owners at the expense of her own livelihood. In other word, stop, Miley.
And could someone please tell Miley to stop trying so hard?! She's being used as a sexualized product and no one on her team is stopping her. I know y'all saw when the camera cut to her while she was backstage during an outfit change, and her nipple "accidentally" slipped into the camera shot. Like, come one! Trash, just trash.
The Nicki Minaj and Taylor Swift Make-Up
I'll admit that I was one of the many Twitter users that kept up with the Nicki Minaj/Taylor Swift faux-beef, like they were the Kardashians. I was on Nicki Minaj's side, but I knew that there would be some sort of make-up session embedded into the show. And without fail, before Minaj's opening performance came to a close, Taylor rose from the ashes in her flapper dress to accompany Nicki in a "The Night is Still Young" – "Bad Blood" mashup.
I could have lived without it, to be honest, but shout out to the two of them for settling whatever differences that had like grown women.
The Fashion
I was a tad bit underwhelmed by this year's red carpet fashions. There were a lot of sheds, fringes, and feathered action going on, but above all, Nicki Minaj and FKA Twigs slayyyyyyyed!
Australian Actress, Rebel Wilson, Makes Racially Insensitive Joke About Police Brutality
I'm not entirely sure who told that Australians actress from Pitch Perfect it would be alright to address the police brutality issue in America with a joke about  "F*** Tha Stripper Police" without having an understanding of the current racial divide in America, but just, no.
The joke was completely tasteless and I was personally offended since it seemed to mock the initiatives of those fighting to keep the #BlackLivesMatter movement at the forefront. Dear White people, unless you're trying to become our allies, please keep your hand out of the #BlackLivesMatter movement kool-aid, cause y'all don't know what the favor is.
Nicki Minaj Calls Out Miley With All the Gutta Black Girl Magic Within Her
Nicki Minaj deserved a standing ovation after calling out Miley for her comments on the "beef" between her and Taylor Swift; a twitter debate that had absolutely nothing to do with Miley. In her interview with the New York Times, Miley shared the following;
"If you do things with an open heart and you come at things with love, you would be heard and I would respect your statement. But I don't respect your statement because of the anger that came with it … What I read sounded very Nicki Minaj, which, if you know Nicki Minaj is not too kind. It's not very polite."
Miley… hey girl.. it's not your job to tone police Nicki Minaj's experiences; not now, not ever. And if you just so happen to feel like you're protected by your privilege, then allow these word from Nicki Minaj to forever ring in your head:
Miley was shook:
https://twitter.com/NoChillPosts/status/638173913541951488
In case you missed it, click here.
Kanye West's 10 Minute Acceptance Speech and 2020 Presidential Bid Announcement
All I have to say about this is, "Listen to the kids, bro!"
Kanye West received the 2015 Vanguard Award at last night's VMAs, an achievement that was well deserved. When it comes to Kanye, there is no way for one to prepare for the words that will come out of his mouth, and last night was no exception.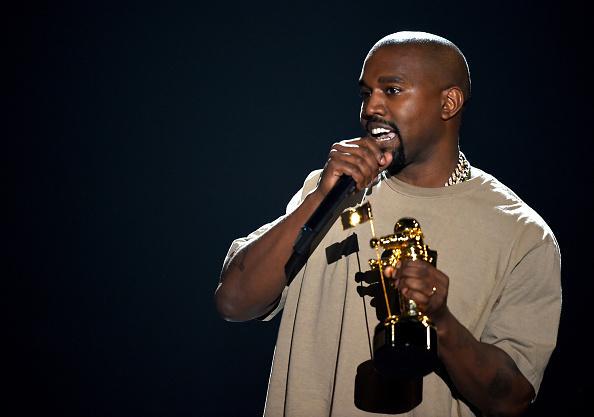 The speech started off a bit awkward as we watched West gathered his thoughts, but it wasn't too long after that he got his wind. He recalled how he felt like he "died for the artists to have an opinion," with arms stretched wide in a crucifix stance. He didn't shy away from the heat when he shared MTV's tactics to gain rating by looping his 2009 stage bomb on Taylor Swift.
Risky… but I liked it.
Some of the most memorable talking points from his speech were this:
"We the millennials, bro. This is a new mentality. We are not going to control our kids with brands. We are not going to teach low self-esteem and hate to our kids. We are going to teach our kids that they can be something, we're going to teach our kids that they can stand up for themselves. We're going to teach our kids to believe in themselves."
And this:
"I don't know what I stand to lose after this, it don't matter though, because it ain't about me, it's about new ideas, bro, new ideas. People with ideas, people who believe in truth."
Annnddddd this:
 "And yes, as you probably could have guessed by this moment, I have decided in 2020 to run for president."
If this didn't send Twitter into a frenzy! Kanye West for President? I'm not quite sure about that, but I do believe that he is a man of his word and I'm looking forward to seeing if he follows through with his promise or if it was the "little something, something" he smoked before hand that was talking. Whatever the case, if Donald Trump's racist antics have gotten him this far for the 2016 bid, then why not give Kanye a shot?
In all, I feel like the night skillfully revolved around Taylor Swift. From the moment she took the stage with Nicki Minaj, to her presenting Kanye with the Vanguard Award, everything was meticulously planned to set Swift up for the Video of the Year Award (I see what you did there MTV.). I'm not here for Taylor Swift, but judging from the previous VMAs, I saw it coming. *sigh*
If I learned anything from this year's VMAs, it's the following from one of my tweets from last night:
Did you watch the VMAs last night? What were your favorite, or not so favorite parts of the show? Be sure to sound off in the comment section below.
Follow Me!